Introduction
Nowadays, Vietnam husbandry industry is growing very fast towards increasing farm size.
Farm growth to large size is expected to face with challenges in various aspects, such as: complicated diseases, management, application of technological advances into husbandry, biological safety, environmental protection and so on…


We, Thinh Vuong Veterinary Pharmaceutical Company Limited (THINHVUONG VET) which was founded by talents having long working experience in leading multi-national Animal Health companies and large domestic companies, desire to share our experience, consult and support your esteemed customers with knowledge in managing germs, rescuing diseases and handling other issues in farms.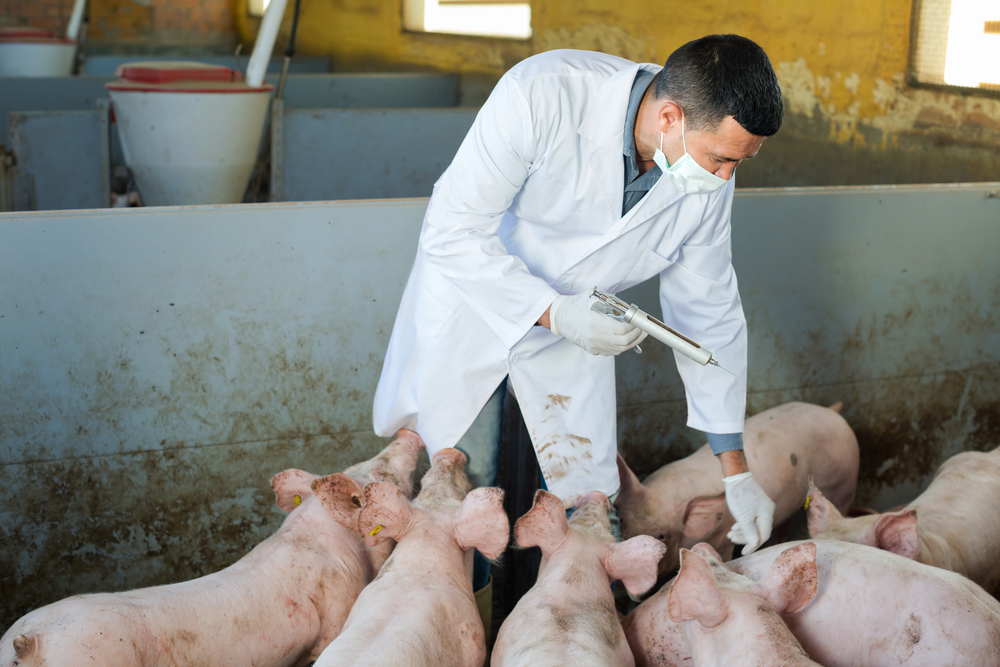 With our slogan: Mutually Beneficial Sharing and Cooperation, THINHVUONG VET has opted for distribution of high-quality animal health medicine and vaccine produced by prestigious domestic and foreign manufacturers in order to help effectively preserve farmer's working results.
We have been, step by step, affirming ourselves as a trusted advisor to farmers and as the supplier of high-quality products to big groups, including: Dabaco, Mitraco, Hatinh Agriculture and Forestry Company…
THINHVUONG VET'S goal is to become one of the leading high-quality animal medicine and vaccine distributors in Vietnam.
We would like to extend our sincere thanks to our sales agents, state-owned and private farms throughout the country, foreign partners for your trust, cooperation and support to us so far. We commit to strive our best to bring the best value, quality and service to our Customers.